WEBSITE THAT LEAD CUSTOMERS
Best Mobile App Development Company in Hyderabad.
We at NexsonIT Solutions one of the top App Development company in Hyderabad.
Your dream deserves more than a place in your imagination. How about a place in Google Play Store and Apple App Store, ? Our mobile app developers can build the mobile app to your requirement, in your budget and as per your timeline.
Apps we build showcase only a portion of what our mobile app development company is capable of. We know what it takes to convert your vision into reality. Having worked on numerous projects, we understand every app project is different and needs special attention. Thus, we spend a considerable time in planning and research.
WE ARE NEXSON IT – BEST DIGITAL AGENCY
We build advanced mobile applications using latest technologies.
Android is a fastest growing operating system for smartphone devices and has become popular with its every update. We know how to develop versatile, user-friendly, powerful and scalable applications of any category. Our full-stack Android developers are skilled with native and hybrid programming languages. This has given us the ability to build apps from simple to complex functionalities for various industries. We don't just build apps; we deliver perfection with every app.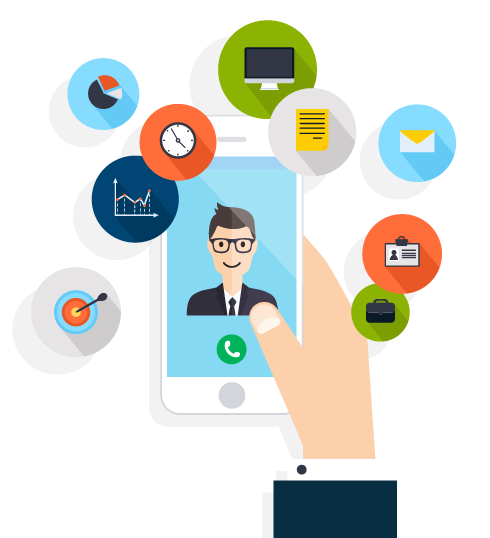 Let's Build Something
Great Together.
We Offer Custom Android App Development Services For Businesses & Startups To Engage Users Effectively

We Bring MORE awesomeness to your Website.
Get a Free Prototype of Your Future Website!
We don't just bring the 'wow effect' into mobile apps but focus on developing design ideas that focus on meeting customer satisfaction in the mobile-first world.
Mobile App Testing, Support & Maintenance
Every mobile app demands its own set of user experience, technology, security, and compliance checks. Some require constant support and maintenance based on performance and business requirements. We are well equipped to meet any testing, support, and maintenance requirements.
Mobile App Integration with Business Eco-System
Many brands and companies are concentrating on building the presence on a single application, by integrating all the business functionality in a single project. Using modern development platforms, we can build cloud-connected cross-platform mobile apps that offer full access to device capabilities and native APIs. 
Native Mobile App Development
Native apps are built for specific platforms (Android/iOS) using the development tools and languages that the platform offers. We have complete expertise in building native applications utilizing all the OS-specific features to offer an excellent app experience and customer satisfaction.
App Marketing & Promotion
Having an app built is the first step towards your business success. To make an impact and create a place for yourself in the crowded app market, you need a push of app marketing that will drive app installations and build a loyal customer base. We offer unique and competitive app promotional services that generate brand awareness, drive app installations, and increase app engagement.
HYDERABAD.
B2/208/2Floor, KVR Enclave,
Beside Satyam Theatre, Ameerpet,
Hyderabad, Telangana 500016
Phone: +91 8886662875
Email: info@nexsonit.com www.nexsonit.com